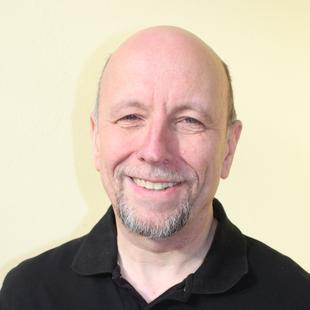 Rolf Giesen
KEYNOTE: Caught Between Two Stools: Star Wars vs. the Art of Animation
Pandemics such as the current COVID-19, the consequences of climate change and recent and future wars have a profound effect on our personal lives, our way of thinking, and on what we consider art, including the art of animation. Things that under normal conditions would have lasted longer now begin to pick up pace in introducing a global Cyber Age of Virtualisation: from cyber money to cyber wars to cyber people. Right now – and for the decades to come – we experience the agony of the turning point. Everything and everybody become subject to an Orwellian, Disneyfied global matrix. Since digitization, cinema and TV have lost their primacy over moving images to Google, YouTube, Facebook, Netflix, with other streaming services and interactive enterprises yet unknown already waiting in the starting gates. Considering our profession, VFX and animation, the story began after the Vietnam debacle, with a human mind highly influenced by Disney, with George Lucas and Star Wars: the transfer of WW2 images to outer space, a re-education of a war-weary nation. Star Wars opened the era of blockbusters, of movies that make a billion dollars at the international box-office. By contrast, animation in Europe is as different and varied as the European countries – from country to country rather small compared to the big global players (none of which are European). In Europe we are not like the big fish, never will be. We are more like cleaner fish. Our strength should be the content and, even if simple, animation quality. Zagreb was and is a good example that we have something to say, that we value the art of animation higher than the commercial standardization.
Rolf Giesen was born on July 4, 1953 in Moers, Germany. He studied at Free University of Berlin, and obtained his PhD. (Dr. phil.) in 1979. He served for 20 years as a curator at Deutsche Kinemathek (German Cinematheque) in charge of collections "Ray Harryhausen" and "Special Effects/Animation". He organised film exhibitions, wrote numerous articles and more than 60 books including Animation Under the Swastika, Chinese Animation: A History and Filmography, 1922-2012, Acting & Character Animation and the upcoming Animation in Europe. For several years, he was a visiting professor lecturing in China. As a consultant and screenwriter, he was involved in a dozen European VFX and animation films.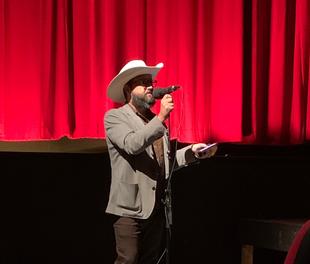 Chris Robinson (Canada)
Earmarked for Collision – A Brief Tracing of Collage Animation
We are living in an age of globalisation and technological saturation. Images and sounds collide seemingly every second within our subconscious. It's a time defined by fragmentation and disconnect. And while the animation industry blindly salivates over every shiny new technological toy, it's an older, more traditional and much less sexy technique that offers an apt reflection of modern society: collage. Collage art and film date back to the early 20th century (the earliest collages have roots in 12th century Japan). It was rooted in the age of consumerism where artists addressed an array of political and social issues by creating a carefully crafted collision of pre-existing images and sounds (e.g. photographs, film, texts) to generate new meanings and commentaries on the surrounding world. Collage has also pushed the boundaries of animation, by incorporating other artistic forms (e.g. photography, live action, experimental cinema, literature, found sound) while exploring an array of social, cultural and political issues. Earmarked for Collision provides an overview of collage use in animation through the 20th century from its traditional, handmade use (Stan Vanderbeek, Larry Jordan, Arthur Lipsett, Terry Gilliam) through to later masters, Lewis Klahr, Stacey Steers, Martha Colburn and Janie Geiser towards more contemporary digital collage artists of the 21st century: Lei Lei, Winston Hacking, Soda Jerk, Dalibor Barić and Kelly Sears. Along the way, we'll examine how collage has developed from a rebellious anti-establishment artistic tool towards one that has been co-opted by the mainstream and online media in more frivolous and arguably negative ways (memes, gifs, and that devious villain named 'photoshop').
Chris Robinson is a Canadian writer and author. He is also the Artistic Director of the Ottawa International Animation Festival (OIAF) and is a well-known figure in the animated film world and was recently given the 2020 Award for Outstanding Contribution to Animation Studies by the World Festival of Animated Film – Animafest Zagreb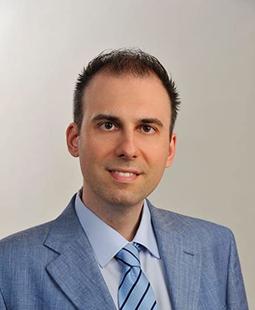 Marco Bellano (Italy)
A Reason for Extinction. An Ecocritical Reading of Animated Dinosaurs
Giannalberto Bendazzi's approach to animation history rested on a remarkable interdisciplinary competence. Throughout the three volumes of Animation – A World History, many are the detailed focuses on the other arts participating in the meaning and purpose of animated works, like music, illustration, and dance. However, it is maybe less known that prof. Bendazzi was also an advanced connoisseur of a science like palaeontology. He was keenly interested in prehistoric creatures, and especially dinosaurs; on this specific topic, he kept himself updated about the state-of-the-art of the research by studying quality works of science outreach, like The Rise and Fall of the Dinosaurs: A New History of a Lost World (2018), by Steve Brusatte. Such interest is not out of place, in the culture of an animation scholar; the re-animation of dinosaurs has been a favourite theme of this art since the pioneering times of Winsor McCay and Willis O'Brien. In homage to this side of Bendazzi's legacy, the proposed talk will inquire the interdisciplinary connection between the history of animation and dinosaurs from an ecocritical point of view. More specifically, the talk will argue about the presence of an ecological subtext, resonating with debates on the preservation of contemporary wildlife, in animated works about the extinction of the non-avian dinosaurs (as opposed to the avian dinosaurs, which are the birds). The talk will consider films like Fantasia (Disney Studios, 1940), Allegro non troppo (Bruno Bozzetto, 1976), The Land Before Time (Don Bluth, 1988), Dinosaur (Ralph Zondag, Eric Leighton, 2000) and The Good Dinosaur (Peter Sohn, 2015). In the area of audiovisual science outreach, the focus will stay on the series Walking with Dinosaurs (BBC, 1999), and Il pianeta dei dinosauri (RAI, 1993), by Piero and Alberto Angela. As for interactive animation, the research will consider science-informed video games like Jurassic World Alive (Ludia, 2018), Jurassic World Evolution (Frontier Developments, 2018) and Saurian (Urvogel Games, 2017).
Marco Bellano, PhD, is research fellow and adjunct professor in the History of Animation and in Digital and Interactive Multimedia at the University of Padova. In 2018, he received the National Scientific Qualification for Academic Staff as associate professor in the 10/C1 area (theatre, music, cinema, television and audiovisual media). He formerly taught at the Boston University Study Abroad Padua, at the University of Salamanca (Spain) and at the Conservatory of Ferrara. He is author of articles, book chapters and monographs about animation and film music (Václav Trojan. Music Composition in Czech Animated Films, 2019; Allegro non troppo. Bruno Bozzetto's Animated Music, 2021; 24 fotogrammi per una storia dell'animazione, 2021). In 2020, he wrote a chapter of the Wiley Companion to Federico Fellini, on the drawings of the director. In 2014, he received the Norman McLaren-Evelyn Lambart Award for the Best Scholarly Article from the SAS-Society for Animation Studies. He organised and chaired international conferences on animation, such as the 29th SAS annual conference (2017). He is in the scientific board of the Mutual Images Journal and Cabiria – Studi di cinema. He is also a graduate pianist and conductor; he collaborates to the educational programs and concerts of the Palazzetto Bru Zane – Centre de musique romantique française (Venice, Italy).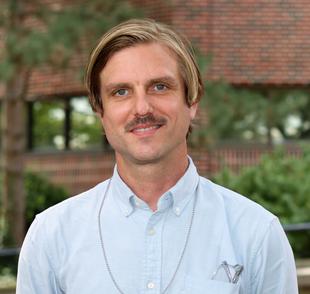 Derek G. Larson (US)
Rocky and Bullwinkle and Propaganda
During the Cold War, the United States Information Agency (USIA) created propaganda cartoons, made in Mexico and meant for a Spanish-speaking audience. This was through a partnership between the United Productions of America (UPA) and Dibujos Animados SA (DASA). Political cartoons are ripe for disseminating ideology and we explain how a particular US agency created a clandestine animation studio in a neighbouring country for the sole purpose of spreading propaganda and eventually leading to the production of the popular hit series Rocky and Bullwinkle.
Derek G. Larson is an artist and animator with previous editing experience at PBS and an MFA from the Yale School of Art. He produces the animated documentary series Très Mall featuring academics on topics in philosophy, the environment, economics, and the Anthropocene. The series has screened at the Kunsthal Charlottenborg in Copenhagen, Tranen, Times Square in New York City, MoCA Atlanta and the Yale School of Architecture.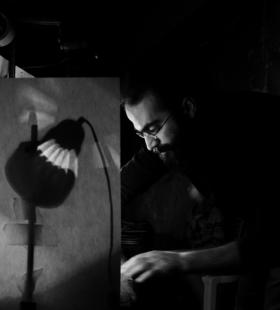 Charalambos Margaritis (Cyprus)
Paulus Hector Mair's "De Arte Athletica" as Pre-cinematic Animation
Building on George Sifianos' analysis of the friezes of Parthenon and Marie-Thérèse Poncet's approach of mediaeval illustrations as forms of animated films in a pre-cinematic era, this presentation studies in a similar way the illustrations of Paulus Hector Mair's monumental two-volume Renaissance manuscript Opus amplissimum de arte athletica (dated circa 1540). The manuscript was a compendium of techniques which Mair found in his extensive collection of Fechtbücher (German mediaeval martial art manuals). It was intended as a complete Renaissance martial arts manual and was divided in several parts, each of which provided detailed illustrations by Jörg Breu the Younger accompanied by text descriptions on how to fight using various weapons. The presentation begins by briefly discussing the historiographical issues (as pointed out by Bendazzi, Crafton and Darley) that arise when studying, through the lens of animation studies, pre-cinematic works of art which share similarities with animation (such as the subject of this study). It proposes a theoretical framework which may help overcome anachronisms and similar theoretical missteps when identifying 'forerunners' of animation. The presentation then discusses the first part of Mair's book, which is composed of 120 illustrations depicting a step-by-step guide of sword fighting techniques. Mair's fascinating story behind the compilation of this manuscript is briefly presented and this first set of images is analysed as a set of keyframes for an animated film. The way in which their presentation follows a structure similar to the one used to create movement in an animated film is shown. Following Sifianos' process on reconstructing the hidden movement in Pathenon's friezes, the hypothesis of this presentation is further demonstrated by a reconstruction of the in-betweens of the movement suggested by the illustrations.
Charalambos Margaritis is a graduate of the Beaux-Arts de Paris. He is an animator and a visual artist. He has presented artworks and films in various exhibitions and festivals around the world. He lives and works in Paphos, Cyprus, where he co-founded in 2015 the Kimonos Art Center. He directs Kimonos Animation Studio and serves as an artistic director of the international animation festival The Animattikon Project. He is member of the Special Teaching Staff at the Department of Multimedia and Graphic Arts of the Cyprus University of Technology, where he teaches Animation, Art History and Drawing. He is a PhD candidate at the same department. His research focuses on nonlinear narrative structures in animated film.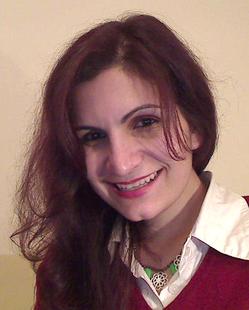 Velislava Gospodinova (Bulgaria)
The Modernist Aesthetics of the Bulgarian Animation School in 1960s and its Collage Cut-out Use Through the Influence of the Modern Graphic and Poster Design
The pursuits of modernist aesthetics in animated cinema from the mid-twentieth century followed similar paths, albeit differing in pace and consistency depending on their geographical location. The process of implementing and mastering modernity in Bulgarian animation practice occurred with some delay, which was due to its later development in the history of world animation, but also due to the intense political and cultural changes in Bulgaria at that time. Nevertheless, the Bulgarian authors managed to quickly find their own way in the transitional years, to catch up with the modernist direction and to establish themselves alongside the internationally recognized examples of animated cinema. Multiple factors and preconditions influenced the modernist aesthetic pursuits of Bulgarian artists in their mastering of the stylized, simplified, minimalistic graphics combined with limited movement and experimental audio-visual means of expression. The path they were following was very similar to that of UPA artists, as well as directors from Eastern Europe, such as Zagreb School of Animation. Although it was not possible to find a steady proven link for a direct impact between those foreign animation authors and the Bulgarian animation directors of the 50s and 60s, even if there are some occasional examples of such links, the sources of inspiration from modern graphic and poster design, as well as from modern art for all of them are comparable. The creative stimulation for Bulgarian artists came in the form of multiple exhibitions of Central and Western European posters, as well as an influx of foreign graphic design periodicals like the Swiss magazine Graphis, the West-German Gebrauchsgraphik, the East-German Neue Werbung and others. The relaxed censorship in Bulgaria at the end of the 50s in the fields of both graphic design and animation, although based on the presumption of their lower status in comparison with the fine "high" arts, actually gave them the unique chance to flourish and take a truly modernistic course.
Velislava Gospodinova is a Bulgarian animation director based in Sofia. Her short animation films The Lighthouse (2009), The Blood (2012) and Firebird (2017) have been presented at numerous international film festivals. She works commercially as a freelance art director, storyboard artist and animator. She is also a lecturer in directing animation at New Bulgarian University in Sofia. Currently she is a PhD candidate in the department of Cinema, Advertising and Show Business at New Bulgarian University, with a thesis on the development and application of the cut-outs in animation.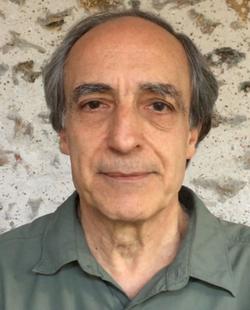 Georges Sifianos (France)
Artificial Intelligence and the Crisis of Cinematographic Naturalism: From Copying Reality to Translating Reality – A Critical Approach.
Among the changes we observe in the field of animation in Europe and World, there are some that are highly visible and others that are less, that is, we only notice over time. I believe we are experiencing one of those inconspicuous changes that will, however, radically transform the audiovisual landscape in the decades to come. The nature of the cinema is changing. From the era of a cinema "copying" reality, we are moving towards one of 'translating' reality. The catalyst for this transformation is the emergence of Artificial Intelligence with its many applications, starting with the "Deep Fake", that is, a technology that shakes what constitutes the very foundation of cinema: its supposed objective testimony through photorealism. However, if the cinema loses its value as a copy of reality, this loss will lead it inevitably towards its rival brother, animation cinema. In other words, it will become a cinema that does not seek to conceal its nature as an artefact, but on the contrary claim it. Either through image or through movement, animated cinema manifests its subjective nature; it asserts itself as an artefact. By observing this process in this pioneering period, we can also identify misunderstandings and wrong directions in this evolution. By doing so, we can see better and ideally intervene in this process while in progress. In this presentation, I will consider a few characteristic examples.
Georges Sifianos, born in Greece, holds a PhD in animation aesthetics from Sorbonne. He is a filmmaker and professor emeritus, founder of the ENSAD's Department of Animation Studies in Paris. He has lectured in universities in Europe, India, Korea, Japan and China, among others. Member of PSL Research group, SACRe (EA 7410), he is interested in the renewal of forms of animation cinema, particularly from the point of view of cognitive science. In his recent research, he focuses on animation forms found on the Parthenon's frieze. His Aesthetics of Animated Cinema, received the Norman McLaren – Evelyn Lambart Awardfor the Best Academic Book in 2014 by the Society for Animation Studies and the Hemingway Grant in 2015. He made animation films Smile, Scent of City, Tutu, Ego, The Blind Writer, and a documentary feature film Petrochemicals, the Cathedrals of the Desert.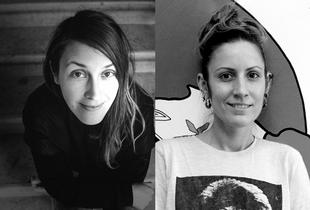 Lea Vidaković, Melinda Šefčić (Croatia)
Animated Installations in Hospital Environment: Applied Animation in the Service of Healthcare
Bringing art into the hospital environment reflects the implementation and transfer of positive experience to the community. A work of art, in all its forms, can contribute to a positive effect on the observer, by raising his/her spirit, evoking thoughts, and stimulating emotions. The aestheticization of hospitals with static imagery is slowly becoming commonplace, yet it is still rare to see interactive, animated installations in such environments. Since animation is an omnipresent medium in our surroundings, it is appropriate and timely to implement animated, moving image installations into hospitals in an attempt to present an innovative approach to enriching the space and to contribute to the general wellbeing of patients and employees. The luminosity of the moving image easily attracts the viewers' gaze and is suitable to show content that alone may not lead to a faster or more successful recovery of patients, but it certainly decreases stress, eases anxiety and contributes to improving the quality of life in hospitals. Implementing animation in the hospital environment is not an entirely new practice, although it is still extremely rare in Europe. Prompted by examples of good practices in the US, Australia, and UK, we aim to introduce The Digital Fauna, a pioneering animated installation in the Balkans which will be made for a children's hospital in Zagreb. The luminosity of an elongated screen features an immersive, black, and white forest, with a myriad of details, among which colourful animals resurface. The interactive forest dematerializes the hospital wall, aiming to aestheticize and re-humanize the space, turning it into a sensory-dynamic playground. The goal of this project is to transform the hospital stay into a more positive and humane experience. Emphasis is placed on artistic improvement, aestheticization, and rehabilitation, which aims to contribute to the therapeutic effect, long-term well-being, and health of children and the entire hospital community.
Lea Vidaković is an award-winning multimedia artist, educator and researcher, working with animated installations, expanded media practices and animation. She holds a BA/MA in graphic art (Academy, Zagreb), BA in animation (Norway), MA of arts (KASK, Belgium), PhD in animation (NTU/ADM Singapore). She is an assistant professor at Lusófona, and a member of SAS, CICANT and HDLU.
Melinda Šefčić is a painter, muralist, researcher, educator, and the author of project of aestheticization and revitalization of prison and hospital space with art. She finished BA/MA and PhD studies at the painting department at the Academy of Fine Arts in Zagreb. She is an external associate at the academy, and a board member of the HDLU, and a member of the HZSU.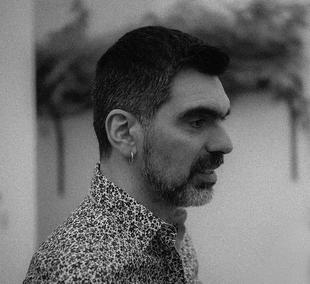 Pedro Serrazina (Portugal)
Excavating the Frame: The Animated Still Image of Susana Sousa Dias
This presentation will introduce and analyse the documentary-making practice of Susana de Sousa Dias and her use of the still frame from an animated image perspective. Sousa Dias is a director who works with the archives of the Portuguese state police from the years of Salazar's dictatorship. Her films, and particularly 48 (2009), have developed a refined strategy to direct a contemporary gaze upon archival still images and footage to, in her own words, "excavate the frame", in a process that unveils multiple layers and additional meanings: personal, historical and political. In Natureza Morta (2005), she slows down and reframes state footage. Bringing the natural rhythm of live action to a still, the director reanimates the image to look at the space outside the frame in a process not dissimilar to that of the animator's reinterpretation of real movement. In 48 Sousa Dias uses an apparently simple and minimalist approach, locking the frame over mug shots of the political prisoners and 'giving them voice' through the aural recordings of interviews conducted with some of the survivors of the dictatorial regime. But, as the camera lingers over the frames of the originally small and inherently indexical photographs, it opens a space of revelation, a hint of time, hidden gestures and history. Different photos from the same prisoner, but taken in different occasions, are slowly cross faded, generating a slow animated/morphing effect that indicates not only the passage of time, but also reveals the humanity of those portrayed. Based on direct conversations with the director, about her construction of the image and the gaze, and referring to authors such as Sontag and Benjamin, I will argue that Sousa Dias' process of filmmaking is similar to that one of the animator: bringing to life the movement in between the frames so famously suggested by McLaren.
Pedro Serrazina is an award-winning director, senior lecturer and animation researcher. His work (short films and site-specific installations, music videos, workshops and academic projects) has been exhibited internationally at numerous festivals and art events (Tunisia, USA, Canada, Brazil, Russia…). Serrazina is interested in the connections between architecture, public space, documentary and animation, and his practice-based PhD was dedicated to the use of animated space as a tool to reflect on social space. A member of the Society for Animation Studies and of Ecstatic Truth, the animation and documentary practices symposium, Serrazina participates regularly in and organizes animation-related conferences. He is a fond collector of vinyl and is currently preparing his next documentary-based film, What Remains of Us.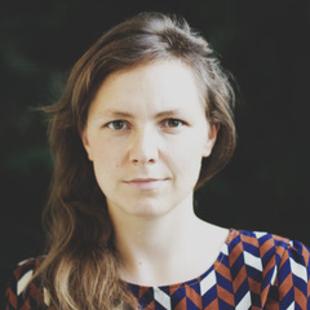 Agata Hofelmajer-Roś (Poland)
Animation as an educational tool on the example of children's animation production
Film education has many goals to achieve, but there is a lack of research examining the results of implementing the objectives of film education. By implementing a formal analysis of animated films created by children, I want to show how the educational goals are reflected in the outcomes, i.e., children's animated films. The primary material for my analysis will be films that won in the 2021 National Review of Animated Films Created by Children, "Eye of Kaleidoscope". It is the only Poland-wide review of animated films created by children. Using formal analysis, I will recognise what kind of spatiality is presented in children's productions, how it changes, and what techniques are used to create it. I shall define the film language as implemented in their artistic creation. I am also interested in the impact of the professional artist and his professional knowledge in the creation process. My question is: Does the professional knowledge passed on by a professional during the workshop affect the variety of formal solutions used by workshop participants in the film?  To specify this, first, I will do a formal analysis and then set up the typology of formal solutions for the film in two competition groups designated by the organizers of the festival: films made during workshops conducted by a professional artist and films made without the participation of a professional.
Agata Hofelmajer-Roś is a PhD candidate at the University of Silesia in Katowice, Poland. She is working on a thesis on film analysis in film education practices. She participated in the conference "Studying Animated Film Studios in East-Central Europe: Tools and Methods" (Masaryk University, University of Lodz,  Zlín, 4-5th of May, 2022). She is a project member in a grant "Animation studios in Gottwaldov and Lodz (1945/47-1990) – Comparative Collective Biography" (PI: Ewa Ciszewska, Pavel Skopal). She has experience in coordinating an international educational project "Animation in action" on animated films on 35mm film in the Polish, Czech, Hungarian and Slovak archives and creating two educational platforms: patrzbajtel.kinodzieci.info (2018) and kinodzieci.info (2021).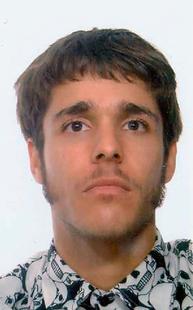 Pablo Nicolás Martínez Ballarín (Spain)
Traditional Animation in the Digital Era
What is the future of traditional animation in today's era? When I studied Fine Arts, we often had the discussion about the limits of art. Soon we stopped trying to decide whether something is art or not, and we focused more in what is better and what is worse. Years later, already out of the world of Fine Arts and inside the world of Animation, I have been thinking about similar comparisons. As before I was wondering if painting was more "fine" art than pottery, now I wonder if some animations are more artistic than others. What can make the difference between animated films in their level of artistry? Even though there would be many different angles to take this under consideration, mine is: digital technologies. I enrolled in doctoral studies in Madrid with the idea of comparing two European countries, Spain and Estonia, which stand for their animations in such extreme ways: Spain has a big industry of special effects and computer-generated animations, whereas Estonia still shines in film festivals all over the world because of films made on paper or with puppets. For my two-part investigation I first want to collect the reasons that push animators to use traditional techniques to make their films, instead of computer. In the second part I want to analyse why animators and spectators might think, if they do at all, that traditional animation is more artistic than computer animation.
Pablo Nicolás Martínez Ballarín was born in Huesca, Spain in 1991, but raised in Madrid. There he finished Fine Arts and then moved to Estonia to study animation in 2017. So far, he has had a happy life. He is about 1.64 m tall, more or less like Napoleon. Brown eyed. Nothing exotic. He studied English, French, Polish and currently Estonian and Catalonian. Also Arab, but it was just a summer course in 2016. His films include Photon Season (2015), In Between the Walls of Perception (2018), The Russian Troops (2019). He was animator for Laura Benavides' Displaced (2019), The Piece of Tail in the Mouth of the Snake that Bites Its Own Tail (2019) and In My Chest of Fire There Is Still Place to Temple Your Dagger: A Love Story (2021).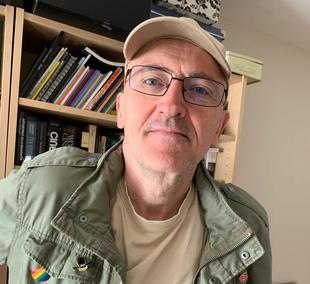 Midhat Ajanović (Sweden)
"I'M NOT A FEMINIST, I'M A CARTOONIST" (Visual Humour As a Means of Articulating the Demand for Equality)
Since the 1970s Western animation in general, and Canadian and British animation in particular, has distinguished itself by dealing with troubling issues like unemployment, marital violence, the Holocaust, racial prejudice and so on. As a manifest example of that trend my aim is to highlight the question of equality between the sexes that was raised in great numbers of cartoons, comics and animated films mainly made by female authors. However, the practice of consciousness raising animation has not only remained on feminism but is continuously evolving and expanding in the age of digitally produced and distributed animated pictures. A kind of postfeminist visual humour has flourished in Scandinavia during this century. The works of neo-feminist authors are characterized by the absence of conflict and rebellion against male standards and values, a demand for freedom and gender equality. Equality is no longer a goal but a starting point for neo-feminist authors who now openly and much more freely than ever before their male counterparts present and discuss their own sexuality and describe and comment on their relationship with men. The neo-feminist wave significantly expands the thematic areas that cartoon, comics and animation but also literature or film. They did it by introducing previously untouched areas and enriching the formal means of expression and genre capacity. The interest of these authors in the study of both contemporary and historical and social themes refracted through the prism of individual existence is particularly noticeable interest for people outside of the heterosexual norm.
Midhat Ajanović Ajan is a writer and film scholar born in Sarajevo (Bosnia) in 1959. He studied journalism in Sarajevo and practiced film animation in Zagreb film Studio of Animation (Croatia). Since 1994 he is living in Gothenburg (Sweden) where he obtained a degree of Doctor of Philosophy in Film Studies. He teaches storytelling, history, and aesthetics of cinema animation at University West in Trollhättan and writes regularly about film and animation. He has published many books in various genres and in several languages, including novels and several books that deal with history and theory of animation, film and comics. The 20th World Festival of Animated Film – Animafest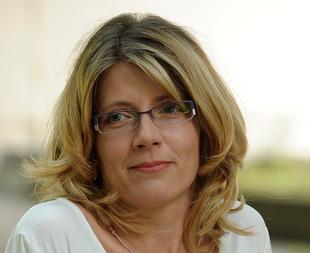 Irena Paulus (Croatia)
Otherness in Music as Sound as Music Representation
The notion of Other and Otherness could be read as being different from what is familiar, expected, or what is generally accepted; as being a lost, strayed entity which resists to turn back to the ideal self. There are many examples of Other and Otherness in animated films – not only in their visuality but also in their sonic solutions. Animation encourages the possibility of transgression from music (which many times takes the role of sound) to sound (which takes the role of music) and vice versa. The play is enabled through the artificiality of the sound in animation in general – therefore, the sound/music shows highly creative in description of human (represented as animation) diversity. The presentation will take in consideration three examples. The Silly Symphony: Music Land (1935) tells the story about "eternal" fight between "popular" (jazz) and "serious" (classical) music jargon metaphorically. At the end, it gives a happy ending typical for Disney – the unification, or the marriage in the literal sense, between the two. Gerald McBoing Boing (1950) gives completely different picture of its sonicity and pushes creation of its soundtrack much further: although a young boy, the hero is Other who doesn't fit in human society – he doesn't speak words but produces sound effects (namely: boing boing) whenever he opens his mouths. The last example will be from the Japanese anime Macross Plus which centres around a classical story of a love triangle, but also inserts the notion of a virtual idol, a computer-generated Artificial Intelligence, called Sharon Apple. To represent the "mad computer" as the female (?), and therefore, threatening Other, Sharon Apple was given multiple voices of many different performers such as Gabriela Robin, Akino Arai, Mai Yamane, Melodie Sexton, Wuyontana and the Raiché Coutev Sisters.
Irena Paulus (1970) earned her MA in musicology from the Music Academy of the University of Zagreb, Croatia. She specialized in film music at the European Film College, Denmark, and earned her MA and PhD degrees in film studies from the Faculty of Humanities and Social Sciences of the University of Zagreb. Paulus is a tenured teacher at the Franjo Lučić Art School in Velika Gorica, Croatia. She also teaches film music courses at the Academy of Dramatic Art and the Faculty of Humanities and Social Sciences in Zagreb. She is a long-time collaborator of the Croatian National Radio (currently as an author of radio show Zvukopis). She collaborates with Croatian Composers' Society, mainly as a writer for magazine Cantus, and e-zine glazba.hr, where she publishes interviews, and reviews of classical music, works for music theatre and film. Paulus has written four books: Music from the Screen: Croatian Film Music Between 1942 and 1990, Brainstorming: Notes on Film Music, Kubrick's Musical Odyssey, and Theory of Film Music through Theory of Film Sound.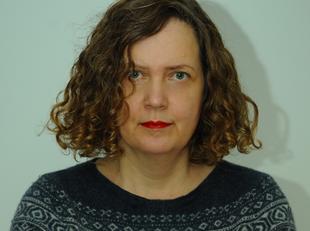 Birgitta Hosea (United Kingdom)
Holes: Touching the Void
A hole is an absence; a lack. In this presentation, Birgitta Hosea will discuss the background to her animated installation, Holes (ASIFAKEIL, Vienna 21-2). In the installation, the whole gallery is turned into a peepshow inside which can be seen an abstract film that hints at the interior spaces of the human body. With this project, she intended to create an "open text" (Umberto Eco, [1962], 1989) in which the viewer could fill this absence with their own interpretation. Although intended to be received as "open" and without a fixed interpretation, the work was not itself created through a lack of ideas. The Holes film was made during the COVID pandemic when touch and bodily contact could lead to infection and the mouth or the nose could become the entry point for the virus. Under the isolated conditions of lockdown, when the future was momentarily cancelled and time stood still, the project mutated into a meditation on touch, desire and absence. The tactile filmmaking became a methodology for coming out of the head and back into the realm of the body and the senses; the slow, analogue processes enabled each frame to be held, cherished and lingered over at a time when normal, everyday activities had been suspended. The spatial setting of Holes was originally inspired by archival research into pre-cinematic devices and the aim to experiment with possibilities for expanding animation out of the screen and into the three-dimensional space of the gallery. Informed by readings of queer and feminist phenomenology, this then developed into an investigation into how to use abstraction and spatial experience to represent that which is usually absent and unrepresented – the first-hand experience of queer female desire.
Birgitta Hosea is an artist and curator working with expanded animation, experimental drawing and live performance to create durational images, embodied events, experiential installations and short films that expand the concept of the moving image out of the screen and into the present moment. Currently Professor of Moving Image and Director of the Animation Research Centre at the University for the Creative Arts, Farnham, she was previously Head of Animation at the Royal College of Art and prior to that at Central Saint Martins, where she completed a practice-based PhD in animation as a form of performance. Her most recent exhibitions include ASIFAKEIL, Vienna; National Gallery X, London; Venice & Karachi Biennales; Oaxaca & Chengdu Museums of Contemporary Art; Hanmi Gallery, Seoul. Her work is included in the archives of Tate Britain and Centre d'Arte Contemporain, Paris. She has been awarded an Adobe Impact Award, a MAMA Award for Holographic Arts and an honorary fellowship of the Royal Society of the Arts. Having written publications on drawing, performance and experimental animation, her most recent book is Performance Drawing: New Practices Since 1945 (Bloomsbury, 2020) co-written with Maryclare Foá, Jane Grisewood and Carali McCall.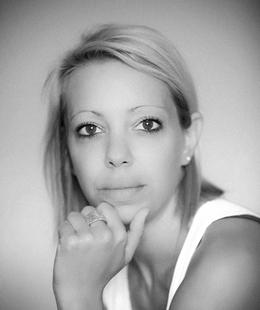 Sara Božanić (Slovenia/Croatia)
Twisted Tales – Animated Fairy Tales with a Twist for the Children of the Present
By presenting the stigmas within the familiar narratives of fairy tales, we raise awareness for the stigma in question and educate children and parents on how to "de-stigmatise". Twisted Tales is an entire entertainment and teaching universe that offers a new and empowering perspective on the well-known stories and characters from fairy tales, adapting them to modern times and themes. Fairy tales, as originally written, were perfectly suited to the subject of stigmas. It is only in the more recent sanitised re-interpretations that their valuable lessons have become lost. The modern versions of fairy tales like Cinderella, Sleeping Beauty, and Snow White are very different than their originals. Instead of important life lessons, they teach girls to wait for a prince to save them. Stereotypes like passive women with dubious life goals (i.e. to marry a rich white man) were not always part of the tales, either. Twisted Tales rewrites fairy tales with an eye to lessons for a world of empathy and understanding and without bias of the stigmas in question. The message to young audiences is that nothing can stop them no matter what stigma they individually need to overcome, whether it's physical, mental, racial, social, or gender based, or whether it's due to external pressures like bullying. Why? Because kids who have been stigmatised get to learn how to overcome the stigma and be stronger and wiser! Twisted Tales are told through the medium of webisodes (6 x 15 min), a TV series (26 x 12 min), AR Books, AR experience, and an educational program for kids, teachers, and parents. The universe is from the outset, developed and executed through contributions from both children and their parents.
Sara Božanić is a designer, a CEO of the Institute for Transmedia Design, whose wide-ranging participatory projects centre on education and engagement. Ideas inhabit varied media and platforms as a vehicle for engagement, using co-production as a form of collective action that encourages diverse audiences to think critically and act creatively.
Organisers:
World Festival of Animated film – Animafest Zagreb
ASIFA Austria
Hulahop Film & Art Production
Organising committee:
Daniel Šuljić, MA, World Festival of Animated Film – Animafest Zagreb
Franziska Bruckner, PhD St. Pölten University of Applied Sciences / AG Animation Vienna
Nikica Gilić, PhD, Prof., Faculty of Humanities and Social Sciences, University of Zagreb
Prof. Holger Lang, Webster University
Prof. Hrvoje Turković, PhD, Prof. in retirement, Academy of Dramatic Arts, University of Zagreb
Andrijana Ružić, Independent Scholar, Università Statale di Milano
With support of:
City of Zagreb
Zagreb Tourist Board
Croatian Audiovisual Centre
The Croatian Film Directors' Guild
Austrian Cultural Forum in Zagreb
AG Animation / Society for Media Studies
St. Pölten University of Applied Sciences